West Ham: Keeping David Moyes will be the best deal of the summer
As soon as the final whistle blew on a West Ham 3-0 victory over Southampton, the news swiftly moved to whether or not David Moyes would get a new deal.
Since that moment, more stirred up around Moyes going to Everton than him staying in East London. However, the Athletic reported yesterday that a deal was done and would be finalized this week. For West Ham, this not only sets the tone for the summer but will end up being the best deal this transfer window.
David Moyes' boys finished the EPL season in sixth place and finding themselves qualifying for the Europa League. West Ham finished with their highest points total since the start of the Premier League. Not to mention, Moyes took this club last season and brought them out of relegation, only to then take that same side and get into the top six not even a year later.
Typically during this time of the year, the news is focused on which player is going where and for how much. The Hammers will certainly be looking for that, but securing the deal to keep their Gaffer for another few years is what can kickstart the entire summer window.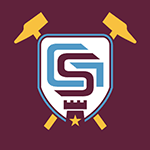 West Ham United
Our contributors are tasked with helping FanSided provide the best content on the Internet for their respective fandoms. In this independent contractor role, we are looking for contributors that can express their knowledge on specific topics and take the conversation further. In exchange, these contributors will be compensated for their work based on the performance of their articles.
West Ham: Keeping David Moyes will be the best deal of the summer
It's been said before, but there is a clear connection between the players that Hammers fans haven't seen in some time. David Moyes certainly has a lot to do with that, but nothing can switch up a player's focus than a new manager. With Moyes looking like he's staying, that news will only inspire the lads and keep the mood running high.
Ideally, this move will ensure the board's trust in him and give him the funds and trust to continue to add more quality around the club. Arguably one of the biggest joys of the season was watching Jesse Lingard perform week in and out. When Moyes brought him in on loan, many people weren't excited, but the Gaffer believed in him, and look how that turned out.
Besides the obvious with Lingard, Moyes has contributed growth in Manuel Lanzini, Pablo Fornals, and Craig Dawson. Whether it's the play on the pitch or behind the scenes, whatever the case may be, it has lifted the spirits and play of West Ham. Getting Moyes back on board from the start of the window would be a fantastic play and one that should propel the lads on.