Big Decisions for David Moyes ahead of West Ham's Wolves Re-Start
It's been a long and boring 15 weeks without football since West Ham United last took the pitch, meaning David Moyes has some big decisions to make.
Many Hammers out injured over the winter are back to full fitness now. That bodes well for David Moyes' WHU side that will be in a sprint to the finish in order to distance themselves from the drop zone once the season resumes.
The starting XI against Arsenal on March 7 featured Fabianski; Cresswell, Ogbanna, Diop and Ngakia in the back four. A midfield of Rice, Noble, Bowen and Fornals and two forwards: Antonio and Haller. Tomas Soucek, Filipe Anderson and Robert Snodgrass were all used as late subs.
With a fully healthy first-team squad, the Manager will have some position battles to sort on the training pitch in two key areas of the side before the matches begin again in three weeks. Competition for playing time is a good thing. And because of the compressed schedule to finish the season and because let's face it—its West Ham, injuries may once again sort some of this on its own.
Right Back
Contenders: Ryan Fredericks, Jeremy Ngakia, Pablo Zabaleta, Ben Johnson
Ngakia was forced into action after another injury to Fredericks and by all accounts played very well. So much so the youngster and his agent have been in the press with new contract demands and a threat to leave the club at the end of the season if they are not met. The West Ham Board have certainly got to be upset with those tactics.
Fredericks has been the regular RB when healthy but his performances have been as erratic as his availability. He's now healed from his shoulder injury so he shouldn't be any farther behind this group when it comes to fitness. Once his legs are back under him he should be good to go.
Ben Johnson is another promising youngster that has missed significant time due to injury after a decent preseason showing under former Manager Manuel Pellegrini. Remember him? Remember pre-season? Johnson provides cover to either side. Depending on how serious the injury is to LB Aaron Cresswell and just how far down the pecking order Arthur Masuaku finds himself these days, West Ham could put out a line up vs Wolves that features both Ngakia and Johnson at fullback. Although that seems pretty shaky due to lack of experience with both.
Zabaleta is only there for insurance and teaching purposes at this point.
Choice: Ryan Fredericks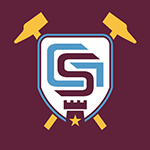 Want your voice heard? Join the Green Street Hammers team!
Write for us!
Midfield
Contenders: Mark Noble, Tomas Soucek, Jack Wilshire
Declan Rice is the second name on the West Ham team sheet week in and week out after Lukas Fabianski; so that's a given. His playing partner in the Irons midfield is not.
Jack Wilshire is back and said to be fit. Excuse my scepticism here. Hammers supporters have seen very little of Wilshire in a WHU shirt. Going way back to his first preseason he did look the part of his younger self. But once the games began for real, he was run over before coming up injured. Again. And again. Also again.
Tomas Soucek was brought over in the January transfer window and immediately went into the side. In his first few matches, he was really looking the part of exactly what was needed here. Defensive awareness and help for Rice, and the ability to get involved offensively and quickly get the team on the counter. He is a critical piece to the club's survival chances.
And that brings us to the Skipper Mark Noble. Yes, he's lost a step over the years. He can get run by or over by the opposition at times. But in a 9 game stretch to end the season and save the club from relegation does anyone envision an XI that doesn't have the skipper in it? Me neither.
Choice: Rice, Soucek and Noble
Attacking Midfield
Contenders: Antonio, Robert Snodgrass, Filipe Anderson, Jarrod Bowen, Andriy Yarmelenko, Manual Lanzini, Pablo Fornals
Here's where things really get sticky for Moyes. He had been running a 4-4-2 getting Antonio playing alongside Haller up top. If that's the plan moving forward; and if Rice and Soucek or Rice and Noble are used in midfield that only leaves two spots up for grabs among this group.
Andriy Yarmelenko is back from his serious thigh injury. On his day, he is a threat at all times from the right side and his left foot. But like too many others in this team, he has been inconsistent since coming over in both his availability and his performances when fit. If he is ready to play, another problem he has to deal with now is that there is a player that wasn't here before playing the same position he does.
Jarred Bowen is that man and was the other player brought in over January from Hull City. His speed, attitude and finishing ability were all on display in the short run of fixtures he had prior to the shutdown. He, like Soucek in midfield, was exactly what this side needed. In any scenario, he is part of the attacking solution over the final 9 matches.
Pablo Fornals has really shown himself under Moyes and after adjusting to the Premier League style of play. He had been getting the nod before Lanzini and Anderson.
Filipe Anderson has all the skills necessary. Measured by that alone, he's one of the Hammers best players. But there is a lot more than a skill that goes into being a good footballer. He hasn't finished in the final third since New Years Day and only has the one goal on the season on his ledger. Hard to justify a place with that production
Snodgrass is the jackknife of the squad and whether he starts or not, he always figures into plans and gets himself on the pitch at some point or another.
Manual Lanzini has never been the same since suffering his major knee injury back in 2018 during World Cup training. The forgotten man.
Choices: Bowen and Fornals
David Moyes has his hands full figuring out what his best XI will be for the league restart. Based on a 4-4-2 formation he had been using; several from this entire group do not figure to see the starting XI, or maybe even make the matchday squad.
Provided he has the opportunity to use this training time wisely with a fully fit and full squad present together on the pitch, then Moyes could have a team with more depth from top to bottom than any of the other clubs in that gaggle from the bottom six all with under 30 points and all hoping to get themselves safe from relegation. But he must choose wisely.