West Ham Coaching Staff Losing Faith in Left-Back
Reports have emerged suggesting that West Ham left-back Arthur Masuaku is no longer trusted by the current coaching staff, having 'badly regressed' over the past year. Masuaku joined the club in a £6 million pound deal from Olympiacos back in the summer of 2016.
The report came from Football.London about the out of favour defender. During the 2019/20 season, Masuaku has not scored a goal and has only provided one assist in 15 appearances. He has also been a constant liability at the defensive end, with a tackling success rate of only 56%.
In my opinion, this should not come as a surprise at all. Many fans have been clamouring for Masuaku to be dropped for years. Even our own Jeremiah Carson made the case to sell Masuaku a month ago.
It is not as if Masuaku's inconsistency has been limited to this season. He has only one goal and seven assists across his 91 appearances for the Hammers. Furthermore, multiple injuries over the last few seasons to Aaron Cresswell have given Masuaku several chances to cement the starting left-back spot as his own.
Given those chances, he has made more than five starts in a row only once during his West Ham career (November 2017-January 2018). Knee and foot injuries kept him out nearly six months during his first year with the club, a disgusting spitting incident in the 2018 FA Cup caused him to miss six more matches that season, and inconsistent play has led West Ham managers to drop him out of the squad for 15 matches over the last two seasons.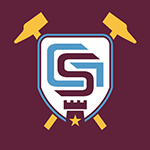 Want your voice heard? Join the Green Street Hammers team!
Write for us!
It would be interesting to see what percentage of the original £6 million fee West Ham would collect for Masuaku. His current market value stands at ~£5.8 million pounds but with the current economic crisis caused by the pandemic, combined with the left-back's erratic play, I doubt the club would recoup that much money for the player.
I've always thought it may be worth giving Masuaku a shot to prove himself as a left-wing squad player. He certainly brings pace and some good dribbling skills to the table. While not a natural attacking player, his defensive skills are certainly not up to par and trying him out in an attacking role may prove fruitful for both Masuaku and the club.
With his contract not expiring until the summer of 2024 and it being unlikely West Ham collects the fee they paid for him back in 2016, it may be worth a shot to try Masuaku in a more attacking position.
On the flip side, youngsters like Ben Johnson are coming into the fray and playing first-team football is necessary for their development. Plus, any deal West Ham makes for Arthur would produce much-needed funds to keep players like Tomas Soucek.
Personally, I would only sell Masuaku if a replacement is lined up. While Masuaku is a liability defensively, selling him without a replacement would certainly decrease squad depth and hurt the team overall.