Are West Ham "ill prepared" for Europa League?
West Ham website Claret & Hugh have recently claimed that David Moyes' side are not ready for the Europa League and that it is a step too high.
The Hammers have had their best-ever start to a Premier League campaign, winning 29 points from their first 18 games. As a result of this, it has put West Ham right in the mix for Europa League qualification.
Normal West Ham fans are thrilled with our great start and are excited about the potential prospect of European nights finally being held at the London Stadium.
However, there are some "fans" that think otherwise.
Hammers and Europe? Hang on a minute https://t.co/1SEXM6m3kK #WHUFC

— West Ham News (@WestHam247News) January 17, 2021
Claret & Hugh writer Hugh5outhon1895 believes that West Ham aren't ready for the prospect of European football and that we are "ill equipped" for the challenge due to our small squad.
This is a ridiculous statement in most respects as why would any true West Ham fan not want the team to do as well as they could do?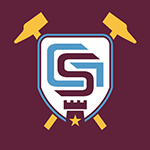 Want your voice heard? Join the Green Street Hammers team!
Write for us!
If West Ham do qualify for Europa League at the end of the season, it will be because we have earned it and it will prove that we are ready for the challenge. If you are good enough to qualify for it, then you are good enough to play in the competition.
Secondly, West Ham do have a small squad but if we do qualify, then it proves even more so, that we are ready. It is down to the owners to provide Moyes with the players and support he needs to make sure that the team does well.
Who cares if we're ready? Surely the whole point of any football club is success, relative to each club's individual circumstance. Europa League would constitute success for West Ham, so absolutely we should be going for it. Otherwise what's the point? Terrible article.

— Old Castle Swift (@OldCastleSwift) January 17, 2021
As we do have a small squad at the moment, our owners should be looking to strengthen it regardless of a potential European campaign.
We have a great set of players at the moment, and our squad morale is the highest it has been in years. Moyes is building something special at West Ham, and if he is given the right resources to bring in the players he wants, then he can definitely turn us into European regulars.
The fact that we were in a relegation battle all of last season and have now turned into European contesters, shows just how good of a job Moyes has done at West Ham.
The European toll
Hugh goes on to say that if the board don't "dig deep for players" then we "could find ourselves in a difficult situation" and that "other clubs have experienced that situation".
This is not the case as despite common belief; playing in Europe does not have as big an impact on a team as thought. There is no doubt that sometimes it can definitely affect sides, but this is usually if the team goes far into the competition.
For example, when Burnley took the Premier League by surprise and qualified for the Europa League, many people then blamed their short European tour on their relegation battle the following season.
This isn't the case as the Clarets only played five games in the qualifying rounds and were eventually knocked out by Greek side Olympiacos. These five games were played throughout August and if anything, would have boosted the Lancashire sides fitness levels for the season.
Another example is Wolverhampton Wanderers who got to the Quarter-finals of the competition with an extremely small squad and still managed a 7th place finish in the League. While a bigger squad does undoubtedly help, it is not essential.
Wolves are experiencing somewhat of a toll from last season, but that is more down to the fact that they've not had much investment in their squad to help prevent that.
If West Ham were to take the Europa League seriously like Wolves did last season, then they would have to strengthen the squad depth, but that is the owner's responsibility to do so. West Ham shouldn't not aim high because our owners aren't ambitious enough.
Qualifying for Europe this season would show a massive sign of intent for us as a club, and it would help us attract better players in the summer. It's a no brainer to be going all out for Europa League given how close we are to it.
Fans should be getting right behind Moyes and our team and should be praising the great start we've had, not telling them to slow down and miss the opportunity we've been waiting for.