Five Post-Match Thoughts: West Ham at Tottenham
As the West Ham faithful come down from the highs of this past weekend's incredible draw, here are my five thoughts from the match.
1. Son and Kane are arguably the best attacking partnership in Europe at the moment: As West Ham's defence produced two clean sheets in their last two league matches, many believed there was a chance it could provide trouble for Son and Harry Kane. However, that was not to be the case. Son scored the first goal of the match in the first minute, while Kane produced a world-class goal for the second and an easy header for the third.
Combined, Son and Kane have contributed twelve goals and nine assists for Spurs so far this season. While West Ham must make sure they do not have another half like the first half against Spurs, it is easy to see why Son and Kane are the best attacking partnership in the Premier League and arguably Europe.
2. Lack of defensive reinforcements will come back to hurt West Ham: As mentioned, West Ham had produced two clean sheets in a row coming into the Spurs match. But, facing their toughest attacking competition of the season, the back three folded under the weight of Son and Kane in the first half. With games against Man City and Liverpool coming up, this West Ham defence may continue to look vulnerable against the best of the best.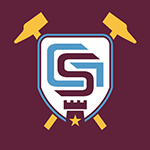 Want your voice heard? Join the Green Street Hammers team!
Write for us!
Balbuena's lack of pace was on full display as he and Coufal were ravaged by Reguilon and Son on the left flank. Furthermore, injuries to any of the defenders, especially left-backs or center backs, leave West Ham undermanned moving forward. A single right back signing and center back loan was not enough cover for the defence from this transfer window.
3. Resilience from Hammers gives me hope: Anytime you go three-nil down, your squad will be mentally deflated. But being deflated is much different than being defeated. It was truly impressive to see the heart and fight from this West Ham side after the halftime whistle. West Ham were the better side in the second half of the match.
Yes, Spurs did have a couple of good chances to put the game away but it was West Ham that pressured the opposition goal more and, with a bit of luck, levelled the match with the final kick of the game. West Ham teams of the past couple of years would have folded after being crushed so early in the game, but the fact this team kept fighting and believing gives me hope that this team could nick a few more results this season than they otherwise should.
4. First time attacking trio did not perform well: This was the first match since Newcastle that the attacking trio of Fornals, Bowen, and Antonio did not play their part. While I do not question any of the player's work ethic or effort, this trio was outplayed for most of the match. And when Fornals and Bowen did lead counterattacks, the final ball was always missing as neither player looked a threat to the Spurs defence.
I do believe this trio deserves to start against City given their performances over the last few matches, but not being clinical in the final third will hurt us in future matches. Behnrama may be able to help with that moving forward if this trio cannot.
5. Ain't Nobody…: Like Manuel Lanzini. He certainly made us all happy with his thunderous goal from 20 yards out, a goal that will certainly be played on West Ham Twitter feeds for years to come. What is so monumental about this goal – besides the context in which it was scored – is the player who scored it. Lanzini has been a shell of himself since he injured his ACL in the summer of 2018. A former Hammer of the Year runner-up, his injury has affected his mentality, which only further hindered his physical performances on the pitch.
Many fans have even called for him to be sold. This goal, however, can be the turning point in his West Ham career; it is that important and significant. An athlete is nothing without a solid and consistent mental approach and confidence in his or her game. Lanzini has been missing that. Maybe, just maybe, Lanzini has found it again with that cracker of a finish.