Playing to their strengths! West Ham vs. Everton Predicted XI
The Carabao Cup has advanced to the point where West Ham must invest more minutes in strong players. Here is the predicted XI to face off against Everton!
Everton have vastly improved their team this offseason with a focus on the starting XI, specifically the midfield, under Carlo Ancelotti. With their eyes set on League success, there could be an opportunity for the Hammers to overpower their opposition in this midweek clash.
When it comes to the formation, David Moyes must stick with the four-at-the-back team he has played for the previous Cup matches. As well, he needs to stick with the rather inexperienced backline to alleviate stress on his Premier League team.
An ambitious and very experienced midfield and attack should outweigh the gamble his youthful defence will end up being against a strong Everton team. This midfield should see the return of Mark Noble alongside Robert Snodgrass as a double pivot that will be very free to move forward and wide.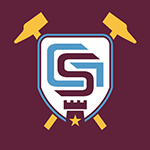 Want your voice heard? Join the Green Street Hammers team!
Write for us!
Without further adieu, here is the predicted lineup:
Randolph
Ashby – Balbuena – Alese – Johnson
Noble – Snodgrass
Yarmolenko – Lanzini – Anderson
Haller
Bench: Martin, Cresswell, Rice, Fornals, Silva, Antonio, Bowen
After playing extremely well against Hull in the last round, the back four featuring three academy products and Fabian Balbuena will stay intact for this match. Balbuena is coming off of a full 90-minute performance against Wolves, but he is the freshest senior centre-half and needs more time. Cresswell on the bench provides cover for both CB and LB.
Centrally, West Ham could be overrun as a holding duo of Robert Snodgrass and Mark Noble doesn't scream youthful exuberance or speed. That being said, the duo are positionally sound and are not afraid to get stuck in on a challenge. Look for Lanzini to rotate deeper too, especially if Snodgrass moves out wide.
The attack on this team is formidable; Manuel Pellegrini would very much approve! Sebastien Haller will see much more Premier League time than Andriy Yarmolenko and Felipe Anderson now, but the trio is dangerous and better than half of what the Premier League has to offer. If there are any rotational defenders in for Everton, I look forward to this front three bullying them.
Alan Irvine will be on the touchline as David Moyes continues to rebound and isolate from his COVID diagnosis. The substitute manager (relaying Moyes desires) will look to go 2-0 as the touchline tactician for the Hammers and has no excuses if the team above is put together for this tough quarter-final!