West Ham: No to Jan Vestergaard and Yes to these alternatives
A loan move for an out of favour centre-back from a rival Premier League team has popped up but West Ham should say no and look elsewhere for centre-back depth.
It is no secret that West Ham need defensive depth, want more centre-backs, and are strapped for cash. So, the inevitable links to fringe centre-backs have been coming fast and thick with Southampton's Jannick Vestergaard the latest player linked via a loan move.
While his height would be nice, the 28-year-old Danish international doesn't really fit the bill at West Ham right now. As mentioned, he is 6'5″ and would be a towering defender, and if he were to replace Fabian Balbuena as a reserve player, sure the deal would make sense. But, as a first-team player, it just doesn't make sense.
Should West Ham be looking for loan players from other clubs, there are some better options to pursue throughout the Premier League that could be picked up for free or potentially purchased on the cheap. Here are three of those players.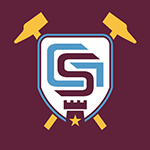 Want your voice heard? Join the Green Street Hammers team!
Write for us!
Dan Burn – Brighton & Hove Albion
Everything that Vestergaard offers in height, Dan Burn matches. The physical presence would be there for the monstrous defender, plus more regular minutes in seasons past, the English flag stamped in his passport, and most importantly the ability to play left-back with ease.
Last season for Brighton, Burn started all but one Premier League games he was fit for (missed four with a broken collar bone), and of those 34 matches, actually played left-back 24 times, centre-back eight times, and left-mid once!
He is intensely physical, an aerial threat at both ends of the pitch, has Premier League experience, and would be a veteran voice in the locker room. Covering both left-back and centre-back, West Ham could do a lot worse than Dan Burn as a depth player.
Calum Chambers – Arsenal
This name has been brought up quite a bit in recent history, and West Ham would be silly to not be looking into the availability of Calum Chambers from Arsenal. The 25-year-old versatile defender would easily push the West Ham centre-backs (outside of Ogbonna) for starting minutes and can be used at defensive midfield and right-back as well.
Chambers is coming off of an ACL tear which has kept him out of action since January 1st and signing a promising player with an injury history is right up West Ham's alley. Should he prove fine and fit, it seems that Arsenal would be keen to offload him due to recent purchasing to strengthen their backline in his absence.
Young, English, currently in London, right-footed, versatile positionally, and has something to prove, Calum Chambers could be a nice little coup if West Ham can pull it off. He would have an instant impact and hopefully would raise the competition level at centre-back.
Phil Jones – Manchester United
This name seems to incite rage in the West Ham fanbase when he is linked to the club, but there is no reason to think Phil Jones couldn't fill a role at this club. His trajectory at Manchester United has nosedived in recent years as mounting pressure on an underperforming football giant has forced blame on all players.
At 28 and with over a decade of Premier League experience under his belt, Jones is likely a respected player and leader that could embrace a switch to West Ham to reignite his career with just two years left on his current deal as Chris Smalling has done at Roma.
Like Chambers, Jones is right-footed and would help push Diop for regular minutes, hopefully igniting some progression in the young French defender's game. His name isn't one that excited but a cut-rate loan could actually help the Hammers out in the short term.
So, does a loan move for Jan Vestergaard make sense? Not at all, especially when there are other players that could progressively push the first team possibly available. These players aren't flashy or marquee signings but they do offer something for now, and in the case of Chambers, the future.