5 reasons West Ham should bring in a long term director of football
West Ham's recruitment in the last 5 years leaves a lot to be desired. So moving forward they should look to get a director of football in place to ensure money is not lost.
Director of football is a position that's gone through different phases of scrutiny and popular opinion. Many traditional fans still think that they're a pointless position that undermines the manager's role at the club. Some feel that they've accelerated the transformation of the sport into a business. But by not considering one West Ham are missing out on a lot of potential benefits.
When I talk about a Director of Football, I have a fairly specific role in mind. This person oversees the long term vision of the style of football at the club and does what he can to ensure it happens. That means overseeing transfers for the club (within an assigned budget) and setting assignments for scouts at both senior and youth level to ensure the correct players are identified. The manager can ask for players, but the director has final say over who gets signed and for how much.
Obviously this involves co-ordination with a manager appointment. There's no point in hiring Tony Pulis if you've spent the last 5 to 10 years building a team around technical skill and passing and he wants to start lumping the ball up to your 5ft 9 striker. But despite the obvious drawbacks around extra hiring issues and potential headbutting with a manager, there are 5 good reasons West Ham should bring in a long term director of football.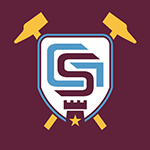 Want your voice heard? Join the Green Street Hammers team!
Write for us!
The board are not football people
I don't think it's a harsh thing to say that the current board at West Ham are not football people. And the likelihood is that even if we are taken over by a new consortium in the coming months, they will not be football people either. So why should they be in charge of footballing decisions at the club?
Over the past 5 years, it has been detailed by multiple people that the board have had pretty much final say over all transfer targets, apart from the 18 months that Manuel Pellegrini and Mario Husillios tried their hand at it. And whilst there have been some successes, there hasn't been a consistent plan with the signings. As a consequence, we've been left with a bench full of players on first-team wages in the third oldest and third thinnest squad in the Premier League.
The board are not interested in signings that don't grab media headlines or put money in the pockets of their favoured agents or middlemen. Because they're money people. Not football people. They don't understand the pull of deals at either end of the spectrum; both the idea of paying potentially over the market price for someone who is the missing piece for your squad and the idea of paying peanuts for a player who may not get the first-team action for a while both seem crazy. But both moves may be the best thing for the footballing future of the club at any one point.
If the Hammers want to have success as a football club then that needs to be the focus for at least one long term employee at the club. Let the board set budgets and then let the director of football do their job. But there are those who want the manager to be in charge of all transfer decisions. However, in the modern age, I just don't think that's sustainable for any side that wants to progress.