West Ham Player Ratings After Abysmal Opener
West Ham start the season, predictably so, on the wrong foot after a questionable team start shakey and fail to show up against a beatable Newcastle side.
With the season fully underway after this opening defeat, West Ham supporters' nerves turned to nausea as the Hammers looked completely lost on their home pitch to start the campaign. With few impressing and many duking it out for worst, here are the West Ham player ratings.
Lukasz Fabianski – 5/10: This may be the lowest Fabianski has received, but his hesitation on the line contributed to the opening goal for Newcastle that Callum Wilson bundled past him. His distribution was off and so too was his decision making.
Ryan Fredericks – 6/10: He passes the match with this rating, but his defensive work is still shambolic at times. Failure to close down attackers offered Newcastle far too much space to create, however, his speed was terrific in coverage and his delivery was better than most.
Issa Diop – 1/10: A zero is too harsh, but Diop actively hurt West Ham tonight. On multiple occasions he decided to step up and attempt tackles, and twice did it lead to goals against for his own team. He loses his players, his decision making is off, he is a liability for the Hammers.
Angelo Ogbonna – 7/10: The only true, functioning defender West Ham has at the moment, and without him battling Andy Carroll this match could have truly gotten out of hand. He has to cover so much but rarely looks out of place; an early contender for HOTY.
Aaron Cresswell – 0/10: A harsh rating, sure, but Aaron Cresswell didn't do one positive thing for West Ham today so it is deserved. I don't like being negative, I really don't, but find something that was genuinely solid from his play today and I'll be astonished. Shambolic.
Declan Rice – 5/10: Usually the player to be head-and-shoulders above the rest, Rice was off his game today. Maybe his head is turned from Chelsea's looming bid, maybe he's tired from International duty. Who knows, but he still was one of the Hammers' best players, just not up to his own quality today.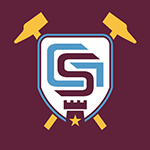 Want your voice heard? Join the Green Street Hammers team!
Write for us!
Tomas Soucek – 6/10: The Czech outplayed a lot of his teammates simply on effort alone today. He was effective at both sides of the pitch but needed to be more clinical in the attacking end. The goals will come but Soucek looks poised for picking up where he left off.
Jarrod Bowen – 5/10: When he had support and players to play off of, Bowen looked a threat as per usual. With limited support and no movement from his forwards or midfielders, Bowen shrunk away in this match. He looked lively on the left, but he couldn't make an impact.
Mark Noble – 3/10: What position did the skipper play today? He started as the 10, but was the third centre-back on every possession when we played it out from the back. He wasn't much of a leader and his sub was needed. Not a good start for Noble.
Pablo Fornals: – 3/10: I feel for Pablo, having to play out wide and cover back for Cresswell, but he was invisible in this match today and that is what is being rated here. He needs to be played centrally or his skills and value will continue to plummet.
Michail Antonio – 7/10: On work rate alone Antonio deserves the joint-top rating coming from this West Ham team. He played by himself for the majority of the match but forced the cause in the final 20 minutes, scrambling across the pitch trying to make an impact everywhere. Talisman player.
The substitutes looked solid in this match, albeit with one made far too late. Sebastien Haller and Andriy Yarmolenko came in and both made instant impacts with size and shooting range being added to the Hammers attack. Felipe Anderson also made an instant impact but had just a few minutes to try and spark something. The right players were picked, just a little too late.