Three West Ham Players to Watch in the Season Opener
With tensions at a high, West Ham need to focus in with a vital opening match against Newcastle. These three players, however, need to show up and prove themselves individually.
Whether it's justification for their large price tag, proof that they can adapt to the Premier League, or just an effort to dispel that they are just wage hunters milking West Ham for all they can, the three players highlighted below need to start the season on the right foot to correct course of their own personal careers.
Hopefully starting alongside Michail Antonio, Sebastien Haller needs to get off to a strong start this season and prove he can be consistent and effective in all scenarios. It's an understatement to say Hammers supporters were underwhelmed by Haller's inconsistency and ability to go invisible when the club needed him most last year. Many were calling for him to go in the summer for a loss, too, to recoup some money.
With him deeply in Moyes' plans this season, Haller will have to win the supporters back, but it should be easy enough. If Haller starts with a striker partner his job is much easier. He can lay off and hold up play with the best of them, the challenge will come in his solo play. Be instinctual, don't think, and get shots off whenever you can. The blueprint is there and it's easy, get invested and be the attacker you can be.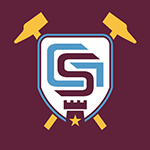 Want your voice heard? Join the Green Street Hammers team!
Write for us!
A strong first season, and abysmal second season, and a resurgent third season? Anyone's guess is as good as mine right now, but should Anderson start or even feature you have to think he'll be motivated to prove he's not 'lazy' and can still create the exceptional as he did in his debut season.
It may be the waiting game Anderson has to play first, but taking his opportunities will have to be a part of his game plan. Pablo Fornals has kept Anderson on the bench at the left-mid position, despite it not being his best position, but the central attacking midfield role opens an opportunity for both players in a rotational role.
Check out our FIFA 20 prediction for West Ham's season opener against Newcastle United.
Anderson just needs to look the part again, and that is something that comes with confidence. A goal or assist could be all that is needed for Anderson to get things going and start a run of good form. He'll need the trust of his manager and can win that easily by putting in a visible effort.
With everyone tracking the ongoing transfer tug-of-war between West Ham and Burnley over James Tarkowski, and with the extended transfer window allowing negotiations to stretch well into the season, Issa Diop has to prove he is still a valuable asset to Moyes and his renovating West Ham crew.
He's not a flop, far from it actually, as West Ham have regressed since his first season, not just him. At 23, there is plenty of development that needs to happen for the Frenchman, but a lot of it is mental. Decision making is the biggest issue for Diop, but being more reserved and sticking to his position will help him out long term.
Until a centre-back is signed to challenge him for Ogbonna's partner position, the spot is open for Diop to audition for the starting role, regardless of the pending reinforcements. All three players mentioned here are trying out to stick around, and all three need to prove their commitment to garner their manager's trust.