THIS West Ham Could Use 32-Year-Old Premier League Veteran
Call it a massive step backwards or conceding to the penny-pinching board, but West Ham need striker depth and Premier League players, and Troy Deeney fits the bill.
The sooner us West Ham supporters stop believing that this board will take the club to the Champions League or build the team up to challenge for the Premier League title the better. The goal now is Premier League survival and once this can be focused on maybe the team can take the next step forward.
Should West Ham be recruiting Watford's 32-year-old striker and captain Troy Deeney? Absolutely not. Olly Watkins and Karlan Grant, two English and young strikers from the Championship are better players that can grow into this team, but the money isn't going to be put up from the board, so here we are.
As it stands, West Ham have Sebastien Haller and Michail Antonio as senior team strikers. Limited opportunities for Xande Silva suggests he won't be used, so another striker is needed to fill out the bench.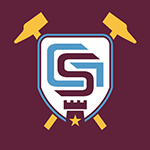 Want your voice heard? Join the Green Street Hammers team!
Write for us!
At 32, Deeney cannot be a starter in the Premier League anymore. Last season, he missed nine consecutive Premier League matches from August to November last season after having surgery on his knee, but still managed to score ten league goals which tied West Ham's Michail Antonio.
Five of these goals were penalties, of course, but his five from open play are exactly five more than Albian Ajeti scored and two off of 45m signing Sebastien Haller. Deeney recently mentioned Haller and Joelinton in comments about their price and goals return stating:
"I got ten in the league from 27 games, which was not a bad return…How many did Sebastien Haller get last year for West Ham? Six or seven. Or Joelinton for Newcastle? Two. Put it into context: these are £40million players and I only cost £300,000. My time's not up."
Strong words from the striker, but confidence and attitude are things this West Ham team are short on at the moment. Forget about his goal return, Deeney's character is what is needed most at West Ham right now. With Pablo Zabaleta gone and leadership running thin outside of Noble, another no-nonsense player would be a welcomed addition.
Currently, Deeney with one year left on his deal at £65,000/week. Watford would probably be okay with moving that heavy weekly wage (for the Championship) for a small return as the player's deal is also expiring. Bargain hunting at it's finest, West Ham could snatch him up for next to nothing or ever look for a loan.
West Ham shouldn't be in a position where Troy Deeney is what the team needs character and production-wise, but the facts and situation are what they are. West Ham have limited funds, need production from the bench, and need players who will keep each other accountable.
Say what you will about his antics against West Ham in the past, the Hammers could use this agitating player pushing the team behind closed doors and providing some savvy finishing that comes with a veteran player like Troy Deeney. Times are dark, aren't they?