West Ham should be scouting Chelsea's Champions League match
West Ham should not be selling Declan Rice at any price. That being said, if the owners do choose to cash in, Chelsea's Champions League run should be scouted heavily.
Allow me to follow up the first statement with another: I do not want West Ham to sell Declan Rice, not even for a billion pounds. He means more to this team than cash and is the key to climbing the table and chasing European football for the Hammers themselves.
Now, something all Hammers supporters know is that the board are always looking to cash in, and if they do with Declan Rice, expect a lump sum and a player or two to sweeten the deal. Here is who the Hammers should be watching and scouting in the Blue's upcoming CL match(es).
Ross Barkley
The English attacking midfielder is a David Moyes player from his Everton days and has been impressive as of late for Chelsea. He's made an impact off the bench as well as in a starting position and has given solid contributions in key matches this season for Lampard's team.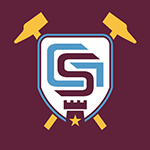 Want your voice heard? Join the Green Street Hammers team!
Write for us!
At 26, Barkley would bring some veteran leadership to what is shaping up to be a younger team. He would be a direct replacement for Manuel Lanzini who has been made available to leave West Ham and is still a year younger than him anyway.
With five goals and five assists across 29 matches in all competitions, Barkley would thrive in a team where he has more playing time, West Ham fits this bill. Moyes is a noted admirer of Barkley and his name in addition to cash would not be surprising or unwanted.
Tammy Abraham
This name would likely knock a lot of money off any deal between West Ham and Chelsea because of how good Abraham is. The 22-year-old English striker is exactly the type of player the Hammers need now and if they choose to replace Sebastien Haller.
At 6'2″ Abraham can act as a target man, but his finishing, speed, and general shooting make him a multidimensional threat for defenders to deal with. This season, Abraham has racked up 17 goals and six assists in 49 matches across all competitions. His addition and Premier League track record would be welcomed!
With Timo Werner, Hakim Ziyech, and possibly Kai Havertz all joining Chelsea, there could be fewer opportunities for Abraham to play with Olivier Giroud already leapfrogging him post lockdown in the depth chart. A cross-town move wouldn't be completely crazy in this scenario.
Ethan Ampadu
Any player selected by RB Leipzig's recruitment team should be heavily considered in any move, especially when it comes to Ampadu. He joined Leipzig last summer and has only played in seven matches across all competitions for his loan team due to injury, but impressed when given the chance. Three of these matches were Champions League games, two draws and a win (over Tottenham!).
Ampadu makes sense as an add-in player in any deal West Ham would make including Declan Rice. He is too green and inexperienced to add significant value to the team, but the Hammers do need a defensive makeover with depth and youth. Ampadu checks both boxes.
Realistically, there is no combination of players that will make losing Rice anymore palatable than it would be. As well, with the owners West Ham has, they would likely want to pocket as much coin as possible on a Rice transfer so kicking in players to drop the cost wouldn't jive with them.
There appears to be no truth in any links between Rice and Chelsea, with the player not asking for a move and the club not registering any official interest or offers. Best case scenario is investment this summer in this Irons team and a push for European football next season to keep ahold of our club's best player. Will it happen? Time will tell.