John Stones to West Ham a great idea, but not priority
When all is said and done, West Ham will be linked to well over 100 people in the transfer window, so it's no surprise that it's already begun. But is the John Stones rumour real? And should we be interested?
So how did West Ham come to be linked with a player who was once the most expensive defender in the world? And how did the world become so topsy-turvy that some fans are denying he would even make our team? Well, like most of these transfer stories, it all begun when Manchester City had a bid accepted for another player.
Nathan Ake seems set to join Manchester City after a 40m bid from the Citizens was accepted, which has now led to everyone working out what happens with the rest of City's centre backs. John Stones is a favourite to leave due to reduced playing time, and therefore needs to be linked with clubs. 1. Who in the Premier League needs a Centreback? 2. Has the player worked with any other PL manager before? On point 1, he's been linked with Arsenal, which is fair. And on point two he's been linked with David Moyes (and Mikel Arteta). So, sports journalists have begun writing their speculation.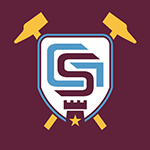 Want your voice heard? Join the Green Street Hammers team!
Write for us!
At 26 years old, John Stones is yet to peak in his footballing career and is a very capable ball-playing defender. For the 20m that is being reported, it would be a good deal for most clubs. And I can certainly imagine Arsenal moving for him as Arteta looks to build a passing side that doesn't just concede when the opposition attack as well. And whilst I do think he would get into this West Ham side fairly comfortably, I don't think we'll go for him at this point.
West Ham has three centrebacks that can step in and play at Premier League level. Fabian Balbuena has been a little inconsistent over the year, but he won't fetch a big price if we wanted to sell. Angelo Ogbonna has been our best CB and should not be sold or dropped, so that leaves Issa Diop. Linked with big money moves to United or other Champions League clubs last season, Diop has also had an inconsistent season and isn't likely to bring in the same amount of cash previously touted. So to sign Stones, West Ham would likely not make money selling a player and bringing him in, or even break even.
And that might just bring everything to an end in terms of Hammers interest. We need to sell before we can buy, as has been made apparent in pretty much every article/ITK account on the internet at the moment, and centreback just isn't a position that needs focus right now. Even defensively we would do better getting in a full back.
So whilst I think Stones would be a good buy, especially at 20m, we can't do it right now. And given other interest, a loan to buy deal just isn't going to be available. So, this, in my opinion, is a story that's dead in the water.