West Ham's transfer plans may have to wait on Play-off results
West Ham's budget and league standing may already be getting in the way of some plans for the transfer window, but now they have another obstacle. Brentford is only one game away from joining the Premier League.
Most of the time it doesn't really matter who gets promoted. West Ham is a Premier League club and has managed to avoid being involved in the Championship for some time now. However, we are occasionally interested in the race. More in who fails to quite make it than those that do come up, because they're the clubs that usually have a decent side with players set to go on to bigger things, but don't want to wait.
Brentford is a great example of how to run a modern club, especially in the lower leagues. A strong scouting network devoid of personal ego and sway, a decent leadership team and firm governance to ensure an overspend is never even an option are all amazing off-field traits that have led to success on it. What's that I hear you ask? How does that compare to the West Ham? Well. I'll let you decide. That's a whole other article.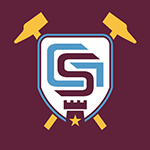 Want your voice heard? Join the Green Street Hammers team!
Write for us!
But as questionable as our scouting may be, it's not hard to see that two of Brentford attackers would be a good fit in our look to go more dynamic and youthful. Said Benrahma has 17 goals and 9 assists in the past season according to Whoscored, whilst his strike partner Ollie Watkins has 24 goals and 3 assists. But if they can stay in the same side in their first Premier League season, they'll probably choose that. Especially because we don't look like challenging for anything too high up the table any time soon.
Watkins is a classic fast forward, playing off of the shoulder of the last defender and looking to get good looks at goal. Whilst not overly fashionable in the Premier League, you only have to look at Vardy to see that these direct and 'simple' forwards can have devastating impacts. Whoscored list offside awareness as a weakness, but then all West Ham fans all loved Diafra Sakho whose average position was 5 yards behind the last defender.
Benrahma is a more eye-catching player on the ball, due to his ability to take it past people, find teammates in dangerous positions and pose his own threat from most places in the attacking third. Basically, if we wanted to offload Manuel Lanzini and then get a player in to be a playmaker, he'd be a great option that would fit both our desired attacking set up and the emphasis on young players who have thrived in the domestic leagues.
But if Brentford makes it to the Premier League themselves I think we can take this off of the table. These players aren't going to want to uproot themselves over a short offseason to play at the same level, and they could make themselves heroes at the club if they stick with it and keep them up.
So, just when you thought there was no football that would impact the Hammers…there's something to watch as the Championship finishes up.