The Man for the Big Moments: Yarmolenko's up and down season
Yarmolenko has had another tough season at West Ham with injury problems limiting his ability to positively influence the season.
Andriy Yarmolenko was signed by West Ham from Borussia Dortmund in the summer of 2018 for a fee of around £17.5 million. A lot was expected from the Ukrainian forward when he signed, especially as he had been Ukrainian player of the Year four times.
Much like Yarmolenko's debut season, this year started well for the 30-year-old. Yarmolenko scored big goals against Manchester United and Bournemouth which contributed towards the Hammers good start to the season.
Although the famous saying states 'lightning never strikes twice', for Yarmlenko, unfortunately, it did. Injury curtailed Yarmlenko's season, meaning he would have to recover for West Ham's run-in. This season, however, the forward recovered and was able to provide a solid contribution towards the Hammers survival bid.
Despite coming back into a team at the bottom of the table compared to where he left it, Yarmolenko proved doubters wrong and showed a real fight for the team.
Yarmolenko's best moment came against Chelsea. The game had been up and down, from West Ham thinking they were in the lead to being behind and eventually fighting back to parity. David Moyes, looking for a moment of magic from the bench, turned to Yarmolenko – and what a moment it was.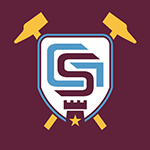 Want your voice heard? Join the Green Street Hammers team!
Write for us!
West Ham had dug in and was finally able to spring a counter-attack that stuck. Yarmolenko received the ball and in typical fashion took on his man by cutting inside, firing into the far post on his favoured left foot. West Ham won the game 3-2 in what would be a historic victory for the team.
This was the moment when West Ham desperately needed to boost their survival chances and it proved to be the catalyst for the run the club would then go on. Overall Yarmolenko finished the season with five goals and one assist in only 985 minutes of Premier League action. As far as comebacks go, it's hard to argue that this wasn't a success.
Relive that cracking game in the video below.
Season Grade – B
It is a shame that Hammers fans haven't seen enough from Yarmolenko due to injuries. That being said, if he were to leave this summer, he will be remembered fondly by fans for being a key player in some of the clubs most memorial moments.