West Ham must choose Darren Randolph or Nathan Trott
West Ham have to revamp their team to get younger but are strapped for transfer cash. A decision in goal could remedy both issues at the club.
It's difficult to assess the season of two players when one was on loan for the entirety of his season, and the other rejoined in January. So, when it comes to Nathan Trott and Darren Randolph, we have to forecast and assess future impact to see how either or both fit in.
First up is the senior statesman, Darren Randolph. The Irish international rejoined West Ham in January, following Moyes back to East London. He was used to replace the unplayable Roberto in goal with Fabianski injured. He settled in well and overcame a hip injury himself to play in two league games for the Hammers, earning one point and a loss in the FA Cup, as well.
He isn't going to challenge Fabianski as the starting keeper, but he isn't past his prime either. At 33-years-old he is still young (for a keeper) and ready to play more than he has this season. I wouldn't be surprised if Randolph pushes for a move to the Scottish Premiership where he's played 111 matches, or a switch back to the Championship again where he can start.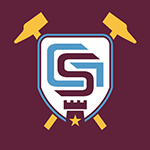 Want your voice heard? Join the Green Street Hammers team!
Write for us!
With his wages at a reasonable rate and him costing the club nothing to essentially recall from Middlesbrough who still owed money on his sale a few quid could be raised on his sale, should it happen.
What will dictate this sale is the emergence of Nathan Trott. What more can you ask of a player than to happily accept a loan, excel in the situation, and return home a year older with more match time seasoning acquired? Nathan Trott has done just that at Wimbledon this year.
The League One side finished the season in 20th but Trott saved them from a much worse fate says Sky Sports:
AFC Wimbledon are sat just three points above the relegation zone, yet they would likely be mired in the bottom three were it not for Trott's good form between the sticks. The 21-year-old, currently on loan from Premier League side West Ham, ranks top for saves per 90 (4.1) in League One this season.
Now 21-years-old, with a successful season of League One football under his belt, is it too soon to stick with him as the backup keeper? If the MO of this team is going to be a strong, youthful core then absolutely not. He's proved himself with the U23s and Wimbledon, so what else is next?
Trott has also played six matches for the U20 England team and after his season with Wimbledon, has likely turned more heads in the international system as well as at his home club. Statistics and attitude don't lie, if Trott wants this job he should have it.
Full well knowing there will be less playing time, Trott should be gambled on as the Hammers backup keeper, even with Fabianski's health and form slightly dipping this season. He's too good a talent to let go, and the gamble could pay off should he rise to the occasion!