Is Fabianski's place between the sticks up for grabs?
Having swept away with the Hammer of the Year award just over a year ago, Lukasz Fabianski – even at the age of 34 – looked to have tied himself down to the West Ham number one shirt for years to come.
His second season in claret and blue, however, has not rivalled the success of his debut campaign. The invincibility that he showed throughout the 2018/19 season looks to have dwindled, and the form that made him ever so reliable to West Ham has followed that same path.
In Fabianski's defence, this, in the main, has been through no fault of his own. Having started the season as a continuation of the previous one, there were no such qualms about the Polish international's form. The team was playing well, as was he.
Rather frustratingly, he injured his hip whilst playing away at Bournemouth, and summer signing Roberto Jimenez duly obliged to step in and take care of goalkeeping duties until Fabianski was back to full fitness. With the team playing well and competing high up the league table, this, while not ideal, wasn't thought to be the end of the world.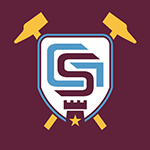 Want your voice heard? Join the Green Street Hammers team!
Write for us!
While it may not have been just that, it was as close as possible. Roberto's catastrophic performances on a weekly basis caused the Hammers to plummet down the table. Manuel Pellegrini's persistence with the Spaniard, despite these erroneous displays, was a large factor into his eventual sacking.
Overall, Fabianski missed 14 games before he made his return in a 2-1 loss against Leicester at London Stadium, which proved to be Pellegrini's final game as West Ham boss. In just his fourth game back, however, Fabianski suffered another setback as he had to be replaced 15 minutes into the Hammers' clash away to Sheffield United.
Having missed three further games, he returned for the visit of Liverpool. Despite his presence in goal, results weren't picking up, and the rot throughout the team had already set in long ago.
There were worrying signs that Fabianski wasn't able to capture his previous form under these circumstances as uncharacteristic errors started to creep into his game.
Perhaps his worst game of the season was away at Anfield. In a heart-breaking 3-2 loss after leading for a sizeable portion of the second half, the reigning Hammer of the Year gifted Liverpool the win with multiple mistakes that Roberto would have been proud of. Having saved West Ham on endless occasions, it was now his turn to be the villain.
Whilst errors of that magnitude proved rare for the remainder of the season, it was clear to see that Fabianski was still not back to his best. Dealing with crosses that came into the box – previously his bread and butter – became more of a task, as he started to wildly punch rather than claiming the ball with any authority. Saves which a goalkeeper of his quality should have been making, such as Willian's free kick in the Hammers' 3-2 victory over Chelsea, were becoming sparser.
This was apparent in Sunday's final game of the season against Aston Villa. Jack Grealish fired an, admittedly, powerful shot directly at Fabianski which he failed to keep out of the net. Andriy Yarmolenko's fortunate strike saved him from further blushes as the game ended in a draw.
Are Fabianski's powers fading, or does he simply need to re-charge his batteries to regain the form of his debut season at West Ham?
The Hammers currently have four senior goalkeepers on their books, all who happen to be in their 30's. Roberto looks to be permanently on his way out, while neither of Darren Randolph nor David Martin will be pushing Fabianski for his number one spot heading forward.
David Sullivan and David Gold have made it quite apparent that the club need to sell to buy, and with other positions in more desperate need of investment, it is difficult to imagine them prioritising the goalkeeping department this summer.
West Ham, of course, have young goalkeepers coming through the ranks at the club, but are either of Nathan Trott or Joseph Anang ready for such a step up at 21 and 20-years-old, respectively?
On the whole, Fabianski still has the backing of the Hammers faithful and is a well-liked personality within the club. There is no doubting his quality as a goalkeeper and with a short pre-season, the footballer who unanimously romped away with a Hammer of the Year award can soon return in between the sticks for West Ham United.