David Moyes Scouts Jack Wilshere replacement in Championship
West Ham's scouting network is as thin as it gets, this we all know and despise. But, with a free weekend, David Moyes checked out the Championship for squad reinforcements.
Shared by TalkSport's Ian 'Moose' Abrahams, David Moyes received clearance to attend the Charlton vs. QPR match this weekend, likely with scouting on the agenda. With safety all but secured, the manager needs to start identifying targets for his team next season.
With this information, we can ascertain two critical pieces of knowledge. First, David Moyes has secured the job as West Ham manager for the next season. And second, Moyes has some sort of transfer kitty to spend on summer recruits.
While more popular transfer links have emerged for much needed defensive players, Moyes also had an eye on a midfield replacement to the wage sucking Jack Wilshere, a player who West Ham still owns. Charlton possesses a solid midfield general, and his name is Josh Cullen.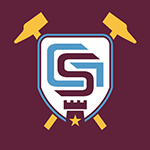 Want your voice heard? Join the Green Street Hammers team!
Write for us!
Yes, the player still under contract to the Hammers was surely being looked at by the manager over the weekend. The former U23 team captain, and three team loan player, Cullen has to be asking what else he can do to step up and earn a spot on the Irons first team.
This season for Lee Bowyer's Charlton, Cullen missed 11 consecutive matches with a torn ligament, but in every match before (except the one he was injured in) and after, Cullen has played 90 minutes. The 24-year-old is far from a youngster, but in his central midfield position, he has been everything his manager could ask.
"Josh Cullen has been excellent for the two years he has been working with me. Every single game he's outstanding, very rarely does he do anything wrong."

"Again he protected the back four so well in the middle of the park. Josh doesn't really give the ball away. He tidies things up, he breaks things up well. He was outstanding."

"I'm really pleased with the way he has progressed as a player in the last two years. He has come a long way, I think. He has come so far that he has played for his country at the highest level. It proves he is doing the right things."
High praise from Bowyer, as Cullen clearly has impressed him over the two seasons he's spent with this Charlton team. It comes as no surprise, though, as he was adored by supporters, players, and management during his time at Bradford City in League One years prior.
As for a role at West Ham, the midfield seems set with Declan Rice and Tomas Soucek dominating play since Soucek's arrival in January. With a permanent move triggering upon survival, the central midfield starting positions are settled. However, what the Hammers really lack is squad depth.
Cullen as a replacement for Jack Wilshere just makes sense. Cullen is an academy graduate, he's happily accepted loans out to League One and the Championship to grow his game, and he is a massive West Ham fan himself. He plays responsible and would save the club millions of pounds over Wilshere who cannot be trusted to stay fit or make an impact.
With Mark Noble receding from his regular starting position, Cullen could also ease the transition to a younger midfield altogether while bringing some added leadership and knowledge of the West Ham Way.
A move that would return a former academy player home, bring more youth to the team, add some grit and determination to the squad, and most importantly for the board, a move that would save a ton of cash immediately and over time, Josh Cullen needs to be returned home on a new deal to replace Jack Wilshere.