West Ham VS Chelsea: The Inside Track
West Ham has had an appalling start to the second part of the Premier League and needs to get a result soon. Chelsea, however, will prove a very tough test.
With Chelsea challenging for Europe and West Ham struggling towards the bottom end of the table. I spoke to journalist and Chelsea fan Jake Brigstock (twitter: @jakebrigstock) to get the inside track on the Blues.
1. What are your thoughts of Frank Lampards Jnr's debut season as Chelsea manager?
Considering the summer transfer ban and that this is only his second full season in management, I think Frank Lampard has done an incredible job. He wasn't able to bring any new players into the club and finally gave the chance to some of the youngsters we've got, and the likes of Mason Mount and Tammy Abraham have hit the ground running and repaid that faith.
There has been the odd stumbling block along the way, including failing to beat teams we've absolutely dominated, but it's been refreshing to see academy players given the chance they deserve and I think any fan would have bitten your hand off if offered top four this season. There's still a good way to go but we've started well since football started back up too.
2. Chelsea has made some impressive moves in the transfer window signing Werner and Ziyech. Now there are links to Ben Chilwell and Kai Havertz, what will Chelsea's aims be next season?
Personally, I think a domestic cup and pushing Manchester City and Liverpool for the top two would be a good season next campaign. Liverpool has been head and shoulders above the rest and although Man City haven't been able to push the Reds all the way, you can bet Pep Guardiola will be back stronger next season. I think with Werner and Ziyech in and Chilwell and Havertz linked, we have to be pushing the top two.
I'd like to see a centre-back come in too and then we won't be far off. I've seen Declan Rice linked with us in the past few days as well. To me, it wouldn't matter if we didn't get finish in the top two, but to push them would be another step in the right direction with such a young side. A Champions League run wouldn't go amiss either of course but step-by-step!
3. With these transfers being made, how imperative is European qualification for next season?
It's critical we get Champions League football at Stamford Bridge next season. We're the only team in the Premier League that has outlined its intention to spend big and attract big names whereas, other teams are waiting to see what the market has in store since football's resumption.
The signings of Werner and Ziyech signal Chelsea want to be back fighting among Europe's elite, and with these two top-quality players signing for the Blues, they won't want to be playing in the Europa League next season.
4. With all these players arriving for big money, is it a shame that players like Tammy Abraham, Mason Mount and Callum Hudson-Odoi may see their development suffer?
I think some will still be given opportunities but it does spell bad news for others. Going with those three mentioned as examples, there have been theories as to how Tammy Abraham and Timo Werner can fit in the same side together, so it sounds like Abraham will still play a big part for us next season, but he has to get the starting jersey off Olivier Giroud before the season is out to make that happen for me.
Mason Mount I can't see being dropped as he can play out wide too if needed – Hakim Ziyech will be the playmaker everyone focuses on but I think Mount will play his part too; he's already racked up fifty appearances in all competitions for Chelsea this season and seems to be an integral part of Lampard's plans with his energy and stamina.
The one I worry for out of those three is Callum Hudson-Odoi. Yes Pedro is off to Roma at the end of his contract and Willian's future is uncertain, and Hudson-Odoi has had an injury-hit campaign, but we haven't seen much of him this season when he has been fit. And with Lampard's high praise of Christian Pulisic (which I'll come onto in the next point), maybe a loan move could be good for his development next season.
5. Who is Chelsea's dangerman/men at the moment?
At the moment, the danger man is Christian Pulisic. He came on as a sub against Aston Villa in the 2-1 win and impressed with his pace and tight dribbling, netting the equaliser which inspired the comeback.
So much so he started against Manchester City, and although he was presented with the opportunity for that 60-yard run and finish, he still had so much work to do to score from where he picked the ball up. He started at Leicester in the FA Cup at the weekend and was brought off after 70 minutes when we were 1-0 up, ready for the West Ham clash.
His dribbling and pace caused problems for the Foxes defence at times too. Lampard has challenged him to reach the heights of Raheem Sterling and Mo Salah, and given how long he's been playing at the top, it's easy to forget he's only 21. Since football has come back, he's looked very sharp and looks the most dangerous going forward for Chelsea at the moment.
6. What is Chelsea's weak spot that the Hammers could exploit?
Chelsea's left side could be an area that West Ham look to get pace in behind. While dangerous going forward, Marcos Alonso was rested against Leicester at the weekend but started against both Aston Villa and Manchester City despite Emerson being fit.
If he starts, Antonio Rudiger's distribution and passing have been wayward in the past couple of games, so pressing him could also work. Also, sitting back against Chelsea can work, as West Ham proved earlier this season, nicking a 1-0 win at the Bridge.
There have been a few times when that's happened, including the infuriating 1-0 loss at Newcastle, but Aston Villa did something similar against us and we managed to break through and that was the most recent experience we've had of teams sitting back, so it'll be interesting to see if we can do it again.
7. Kepa has shown some mixed form this season, can West ham exploit this?
For me, Kepa has been pretty solid since football started back up. He has had his moments this season, but looked sharp against Manchester City, including a good save against a Fernandinho header with quick reflexes in the first half of the 2-1 win.
While he's not kept a clean sheet in either league game against Villa or Man City, he couldn't do much about those he conceded. He's had time to work on his goalkeeping during lockdown so I'd be surprised if the Hammers can exploit him.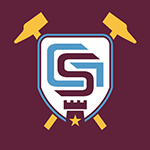 Want your voice heard? Join the Green Street Hammers team!
Write for us!
8. What are your thoughts on West Ham this season, do you think they will escape relegation?
Honestly? Yes. I think it might come down to the final day, but I can see the current three of Bournemouth, Aston Villa and Norwich being the ones that drop. Norwich are all but down for me, I can't see them pulling the six-point gap back.
While it's close between Watford, West Ham, Bournemouth and Aston Villa, I look at the teams and just think Watford and West Ham have the men you need in a relegation battle like this. Just as an example each, you've got Watford's Troy Deeney and West Ham's Mark Noble, but do Bournemouth and Aston Villa have those experienced leaders that will keep you up?
For me, maybe not. They may have more ability and potential, and you can have all the potential in the world, but when you're in a relegation scrap, you need men to keep you up.
9. West Ham won the reverse fixture at Stamford Bridge earlier this season, but who do you think will come out on top?
I think it will be a close game and we'll have to be at our best to get a result, but I think Chelsea will just come out on top and that we'll wear the Hammers down as the game goes on. I wouldn't be surprised to see it goalless at half-time though.
10. Score Prediction:
West Ham 0-2 Chelsea.
So there you have it, in-depth insight into a very on form Chelsa side from Jake Brigstock. West Ham will be hoping for a more competitive match than what they have shown so far since the restart.