Changes Wolves should force West Ham to make ahead of London Derby
After a truly disheartening display against Wolves in their restart match, West Ham have to be harsh with their starting XI decisions against Tottenham.
Despite blind optimism that West Ham could grind out a result against a Wolves team head and shoulders above them in the table and just in general, the Hammers let their supporters down anyways and David Moyes needs to trim the fat against Tottenham on Tuesday.
He was utterly disgraceful in this match. The first goal, a Raul Jiminez header on a solid cross from Adama Traore, saw him flat-footed, not marking anyone, and completely ignorant to the marquee striker for Wolves charging the ball behind him. Simply jumping would have stopped that chance, let alone having any footballing IQ.
Surely, any desire to buy Diop from onlooking clubs took a massive hit in this match as he offered nothing on either side of the pitch. If Ogbonna returns it should be him stepping in beside Rice at centre-back.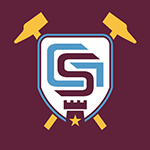 Want your voice heard? Join the Green Street Hammers team!
Write for us!
Call it nerves or rust, but Ngakia started this match awfully. He looked tired out of the gates, had no acceleration speed at all, and was unable to pass to a claret and blue shirt for the life of him. Wolves happily attacked down this wing in the opening stages of the match, but Ngakia grew into the game and was solid until a random replacement by Ryan Fredericks.
He likely isn't going to sign a new contract at the club so he can no longer play, contractually, for the club. It's a shame because he is a talent and will make an impact in the Premier League for years to come.
I am a Felipe Anderson admirer and supporter, but I don't have any excuses for his play that are justifiable right now. He looked disinterested, slow, unimaginative, and lacking any semblance of confidence in this match. He should be sat on the bench until something changes with him mentally, as he has all the skill in the world.
I don't know why he was deployed as a 10 behind Antonio to start the match, I don't know why he rotated to both the left and the right side of the pitch at will, and I don't know why he started the second half as a striker alongside Antonio. Mismanagement and poor play, a deadly combo.
He didn't do anything wrong in this match, but there's no use starting an injury-prone pace merchant three days after a match where he inexplicably played a full 90 minutes. He looked fast and strong, which are his key attributes, but he can only do so much when he's isolated against three centre-backs.
Rest Antonio and give Sebastien Haller and Albian Ajeti a go ahead of him, then deploy him like how Nuno did with Traore, to run hard against tired defences. Antonio needs to be strategically used moving forward.