West Ham return to training; most interesting five player group
West Ham and the rest of the Premier League will return to training on Tuesday, May 19th and with small players groups permitted here is the most interesting five-player group at Rush Green.
David Moyes and his coaching staff have some tough work ahead of them, running multiple training sessions with small player groups following the vote to commence 'Project Restart' with training returning. That being said, Moyes' job intensifies when he has to assess his attacking midfield players.
An outspoken Hammer when it comes to voicing his concerns to restarting play, Manuel Lanzini will have to impress his manager quickly to supersede his competition for a starting role. What Lanzini has working for him is a strong history with Moyes; hopefully, for everyone's sake, he can recapture this form.
In Moyes' first stint as manager, Lanzini combined with Marko Arnautovic as a one-two attacking punch with some solid return. In 21 matches with Moyes relieving Slaven Bilic, Lanzini tallied four goals and added seven assists on the quest to stay up in the Premier League. Unfortunately, this was his last impressive spell, and to win the favour of his manager and supporters he'll need to reignite his dynamic playmaking skills now.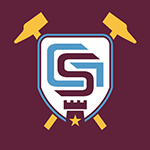 Want your voice heard? Join the Green Street Hammers team!
Write for us!
Jack Wilshere; The Best Player We've Never Seen
The prototypical West Ham signing, Jack Wilshere, is apparently fully fit after recovering from his lingering groin injury. Putting him inline to actually play this season, Wilshere is easily the most talented player on this roster that the supporters have never really been able to see… especially this season.
The versatility of Wilshere could be the key to his success if any is to be had in claret and blue, spanning the holding, central, and attacking midfield. More of a deep laying string-puller now, Wilshere could be the crucial cog in the West Ham machine that has been missing – the link between the defence and offence in a box-to-box midfield role.
The most talented attacker West Ham supporters have seen this season has been Pablo Fornals as of late. His work-rate has won over the supporters and his flair has made the lot of us loyal Fornals fanboys and girls of the Spanish playmaker. He's been great out wide as relief to Felipe Anderson, but if played centrally will continue to flourish.
Moyes may have history with Lanzini and rate Wilshere on his potential, but Fornals has been reliable for the Scottish manager this season and football is often a 'what have you done for me lately' business. The ball is in Fornals' court and there is no signs of him relinquishing his starting role any time soon.
Felipe Anderson; The (hopefully) Prodigal Son
What do Brazilians do? They score goals. This snippet of Moyes coaching Felipe Anderson prior to his only goal this season is about as predictable as you could imagine between the two Hammers. I'd argue that Anderson is the most talented player on the team and needs better man-management then he got with Pellegrini to really be his best.
With the one goal and four assists this season, Anderson has been disappointing after his stellar debut season. Asked to bulk up, get tougher, and cover back the Brazilian winger has transformed his game and become a more complete player. With more playing time and more free roaming on the pitch, we'll see the spark return and it'll burn away the far too early transfer rumours linking him out of East London.
The spearhead to the Hammers attack needs to be sharp, and while glimpses have been shown this season, Sebastien Haller has been far too inconsistent to rise above criticism or skepticism from his manager. Now is the time for Haller to show his work ethic and win over his manager.
More important than winning over Moyes, Haller needs to prove he can play as a solo striker. By working on chemistry with Lanzini, Wilshere, Fornals, and Anderson he can actually accomplish this by dictating how he wants his central (and free-roaming in Anderson) support to work with him and it could act as the secondary striker he seemingly needs to be successful.
Another instance and example of why managers get paid as much as they do, David Moyes, Paul Nevin, and Kevin Nolan have their work cut out for them with these players all having motivation and points to prove. Hopefully, either together or in their own groups, these players can get back into top form, helping themselves and the team when play resumes.