Preseason Preview: West Ham United vs SCR Altach
West Ham is off and landed in Switzerland ahead of a grueling 11-day training session before playing their first preseason match. This is year two in the Swiss Alps for the squad as they hope to get their conditioning in shape.
Their first match will come against SCR Altach at their home the CASHPOINT Arena in Altach, Austria. Unless you are a world football guru then you most likely won't know who Altach is. So before we look at any key matchups to look for, let's look at who West Ham United's opponents will be.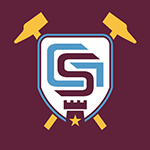 Want your voice heard? Join the Green Street Hammers team!
Write for us!
Sportclub Rheindorf Altach or just SCR Altach is a member of the Austrian Football Bundesliga and tucked in between the borders of Switzerland and Austria. They have been back in the first tier of Austrian football for 4 years scoring an average of 42 goals per season. They play a formation that Pellegrini is most familiar with in the 4-4-2 and more of a 4-2-2-2 variation which is a forum favorite.
Altach had three big threats last season: Manfred Fischer 7 goals/29 matches, Christian Gebauer 4 goals/31 matches, and Adrian Grbic 4 goals/16 matches. Crazy enough, all three of these players might not even be on the squad in two weeks as they have yet to be signed or already moved on. Former USA International, Josh Gatt was most recently on Altach but has not been resigned.
According to transfermarkt.com, their total market value is around € 9.3m whereas West Ham rack in around € 365.25m. However, don't let that full you as they finished 9th overall last season and will be a respectable side.
A place of interest will come from the midfield area as this is probably Altach's best all-around group. How will they be able to hold up against West Ham United's crowded midfield and how will Pellegrini use the full squad to get used in the first preseason match, we find out in 10 days.
For now, West Ham is in Switzerland until the 11th of July when they will say the Austrian side. The kickoff will be at 16:30 (BST). At this point, it is unknown where it will be televised but we will be sure to tweet it out as soon as we know until then, COME ON YOU IRONS!