Brace yourself, Jack Wilshere is on the verge of his West Ham return
A notable absence from the U23 team could shed light onto Manuel Lanzini's replacement. Yup, it's time to prepare for Jack Wilshere returning to West Ham's team.
The natural replacement for Lanzini in an attacking midfield role is Samir Nasri. Plain and simple. That being said, Nasri is an injury concern and cannot be counted on to make the team, let alone play a full 90-minutes for West Ham.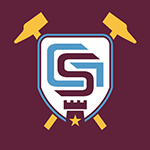 Want your voice heard? Join the Green Street Hammers team!
Write for us!
Enter the ever-injured, prodigal son, Jack Wilshere.
West Ham fans have just gotten used to the idea of Andy Carroll not being associated with the Hammers after this season, but with Jack Wilshere still on the team, it appears he'll take up the injured banner.
This season Wilshere has played in just five Premier League matches for the Hammers, the majority of which came in an atrocious August that saw his team go 0-4 to start the season. After picking up an injury that kept him out for nine games, Wilshere made his triumphant return as a sub against Newcastle.
Wilshere played an advanced position ahead of Noble and Rice in this match and picked up an assist on a Felipe Anderson goal in the 3-0 victory. To put this all into context, however, Wilshere played just five minutes and left after injuring his OTHER ankle.
Another quick 20-games absence later and Wilshere is back and training with the team and playing with the U23s. He was scheduled to play in two matches with the development squad but after Monday night's game, he was curiously absent from the team selection.
The only reason this has happened, is because Wilshere is going to be needed to fill out the bench against Leicester City and relieve Samir Nasri in the game. This isn't going to be a bench filling position either. No, Wilshere will probably need to lace em' up and get on the pitch in this game.
I, for one, and excited to see him back on the pitch for the Hammers. Our only real chance to see him play was during a rough stretch for the team as the players hadn't gelled yet. If he's able to sustain his health (which is a big if), Wilshere could prove to be a late-season silver lining.