Chinese offer for Arnautovic should be thrown in the bin
West Ham have reportedly received a 35m offer for striker Marko Arnautovic. This shouldn't even be considered, and anything around this should be dismissed immediately.
Marko Arnautovic has been one of the big driving forces behind West Ham's revitalised form over 2018, and is many fans' favourite player. With top Premier League teams reportedly interested in his services, it's no surprise that he's getting interest from abroad as well.
China have been trying to buy up big talent as government money flows into the league, aiming to make China a force in the world of football. But the 35m offered to the Hammers for their main striker Arnautovic is not a deal worth taking, even if it means a big pay day for the Austrian. It doesn't answer any of the three main questions.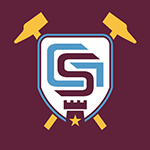 Want your voice heard? Join the Green Street Hammers team!
Write for us!
Do the club have a replacement?
If you have a replacement for the player in mind, and know you can get him for the money you're getting in, then the transfer may be viable. Here however we have no backup at the club and there are unlikely to be any ready replacements for the Austrian available for that money. Especially in mid-season where all the prices are inflated. So no, we don't have a replacement.
Does the offer meet the value of the player to the club?
Nope. Nope. Aaaaaand Nope. People may argue that it might be about market rate, but with the club in an alright financial position his value is certainly more than that. Hudson-Odoi, who has barely made any senior appearances for Chelsea, is set to move for 35m to Bayern. Arnie is worth more than him right now, at least to West Ham and that's what matters in this equation.
Does the player want to leave?
This question can change a lot, like it did for Payet. The other two were a no, but the player was demanding out. For now there is no indication that Arnie is of the same mindset and I think we're in a lot better shape in terms of league position, so we're hopefully not going to have too much of an issue here. But when a player is happy and playing competitive football, why would we sell when it's not a crazy offer?
I don't think that the club will consider this offer seriously, and I hope we set a huge asking price. He's so influential for us and losing him would be a big blow. For now we need to keep him, and if we must sell him it should be done during the summer. That way we can make sure we get the necessary reinforcements in.