Can West Ham take advantage of tired Chelsea?
West Ham host Chelsea this weekend, only 3 days after their Europa League fixture on Thursday night. As the Blues fly back, can the Hammers make their fresher legs count?
Ever since there have been two European competitions on the go, it's been acknowledged that it's harder to do Thursday to Sunday than Wednesday to Saturday. Although it's the same time, those PL teams in the Europa League seem to struggle more than the Champions League. Can West Ham use that to their advantage?
The Blues look far more dangerous under Sarri than they did Conte, with the side playing some top football so far. The new manager has seemingly unlocked Hazard as he looks to turn him into a goalscorer, and although the defence hasn't been watertight it has certainly looked effective for most of the games. But playing high intensity football continuously could take its toll.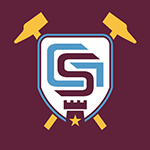 Want your voice heard? Join the Green Street Hammers team!
Write for us!
Quality vs. Confidence
Obviously their main man didn't play on Thursday night, and Sarri will want Hazard to focus on the League. With the Champions League a real possibility for Chelsea if they keep their form up, that's the big prize. Who knows, if Liverpool and Man CIty slip, Chelsea could be in with an outside chance of a title shot. But with most of the first team playing away in Greece, the opportunity is there for the Hammers.
After their first win at the weekend, confidence is seemingly very high in East London. Anderson, Yarmolenko and Arnautovic will have seen tapes of the Chelsea defence, and they will be happy. Although it is made up of top class names, they give up chances. It is inevitable if you want to be involved in the attack, you are not going to be as solid defensively.
Declan Rice will play a big part in the game, because he will need to assist in marking Hazard out of the game. Zabaleta doesn't have the pace to deal with the Beglian alone, and Masuaku makes too many mistakes to be confident if Hazard switches to the right. The young Hammer will need to be clever with his positioning and look to stifle the supply if at all possible.
If Chelsea are carrying tired legs at all, Pellegrini must look to hold the ball and exploit it. Anyone who's ever played will tell you when you are tired you do not want to be chasing the game at all. If Arnie was to repeat last season and score an early goal, West Ham could even be considered favourites.