The Curious Case of Jack Sullivan and the West Ham Ladies
David Sullivan's son is the new manager director of the women's team. Nevertheless, this announcement brings a lot of questions about the future of the ladies' team.
West Ham announced on Tuesday 30 May, Jack Sullivan is the new manager director of the Irons women team. They now have ambitious plans to reach up to the Women's Super League in five years.
"For me personally it's a huge project and something I can't wait to get started on. Whilst I will not be taking a wage from the Club, I am excited to be taking on my first full-time role at West Ham United and looking forward to the challenges ahead."
They also have announced Karen Ray as a general manager. In addition, according to Sullivan, he has seen a great prospect for the Hammers girls.
"The Ladies team has great potential, and with the help of Karen Ray, Greg and Josh Ewens, I hope I can help guide them to some exceptional achievements and make them a team that the whole Football Club, and its supporters, can be proud of."
The fans reaction on Jack Sullivan's in charge
After Jack Sullivan been announced, the fans reaction were a mix, a few of them do not accept he should be the manager director. They lit up some doubts about his qualification and the fact that he's owner son. I picked some of the fans reactions about it.
Neil Barker went as far as to ask if it was a joke.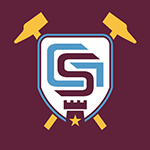 Want your voice heard? Join the Green Street Hammers team!
Write for us!
However, at the same have many optimistic fans that hope Sullivan could bring a good atmosphere for the team.
Even if it was a good idea or not (and In my opinion was terrible by the way), I wish for him and the West Ham's girls the best for the next season and for they could reach up to the first division sooner than later.