Are Pigs Flying? Lawro predicts West Ham will beat Chelsea at weekend
West Ham are playing Chelsea at the weekend and many pundits are predicting the Hammers to lose. So why has Mark Lawrensen gone against that and predicted a home win?
During West Ham's last season at the Boleyn, Market Lawrensen's predictions about the Hammers become a bit of a fan joke. Despite the club challenging for European spots, Lawro would continue to predict losses. So much so that the fans even began singing Lawro what's the score when we were beating Bournemouth away back in January 2016.
With Chelsea winning their opening 4 games and the Hammers looking desperate until last week, what's changed his mind? Are pigs flying over Big Ben right now? Or is Lawro having his own little joke at the Hammers? To be honest, I think he might just be going with his gut.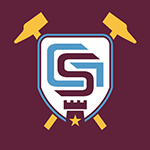 Want your voice heard? Join the Green Street Hammers team!
Write for us!
Method in the Madness?
Whilst most people would consider you crazy to put the Hammers on your acca this weekend, Lawro might just have a point. With Pellegrini's men grabbing a well deserved three points last weekend at Everton confidence is high. Although Chelsea have been in top form so far, they haven't been perfect. In some games they could have easily conceded a lot more goals, and if Hazard doesn't perform we could have a chance.
In their Europa League game on Thursday Pedro was taken off with an injury and Morata looked like he couldn't score if you gave him all the time in the world. Although the Blues will still have Willian, Giroud and Hazard on the pitch, the Irons could contain them with the right game plan. Hazard is a top player, but notoriously in and out of form.
With confidence in the side and a front three that could score against most defences in the world, the Hammers do have a chance. Add to that the recent record against Chelsea and it's not starting to look too crazy. 4 points out of 6 last season, could West Ham do it again?